2020 JA Virtual Competition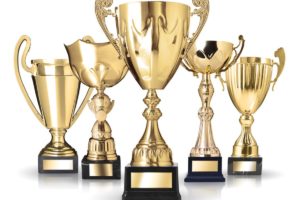 August 2020 UPDATE: Because of COVID-19, instead of the Annual JA Bowl-A-Thon we are excited to co-host a virtual competition with our community partners.
Junior Achievement's programs inspire students in our community to dream big and reach their potential. Especially in this time of uncertainty, JA is a solution provider, pivoting to the digital learning space and offering free online resources to educators, caregivers, and students. With your support, we are able to offer hope and opportunity to the youth in our local area.
Looking for ways to support Junior Achievement of Greater Fairfield County? Here are some ways that you can help! 
Participate in our Peer–to–Peer Campaign!  
Choose to donate as a part of our virtual competition or make a donation page of your own to raise funds for JA! Be sure to check with your employer about matching donations.  The individual to raise the most money will WIN a gift card. Thank you for your continued support and participation!
Compete in triviaBowl! 
This virtual activity is a great opportunity for you and a team of co-workers, friends, or family members to stay connected while supporting a worthy cause. For more information, click "Event How-Tos" below or email Elise Sullivan at esullivan@jagfc.org to set up your customized trivia competition, now through August 31st. Suggested donation of $10 per person to play.