JA Golf Classic at Winged Foot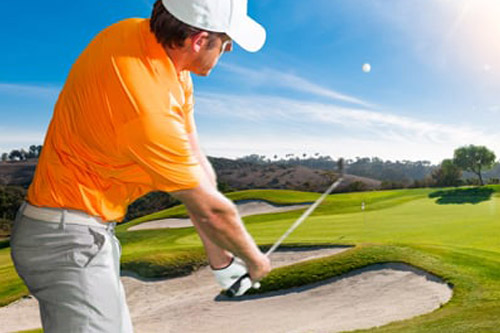 For twenty-one years, Junior Achievement's first-class Golf Classic has been held at the prestigious Winged Foot Golf Club in Mamaroneck, New York. The classic is played on Winged Foot Golf Club's East and West Courses which are both included in Golf Digest's top 40 rated courses in the country and the West Course at Winged Foot will host the 2020 U.S. Open.
At the classic, attendees will enjoy a round of golf, as well as have the opportunity to participate in our raffle while enjoying a cocktail hour. Shortly after, the real action will begin with an outstanding reception, live auction, and awards for the day's golf achievements.
The goals of the Junior Achievement Golf Classic, benefiting Junior Achievement of Greater Fairfield County, Inc., are to raise funds to support our programs in Fairfield County, build new relationships with businesses and community leaders, and generate positive awareness of our organization's mission within the community and among the corporate sector. To date, this tournament has raised over 2 millions dollars, which has enabled us to increase penetration in area schools, and will help us reach over 22,000 students this year in the Greater Fairfield County communities.
We accomplish these goals by:
Providing sponsoring companies with a unique, premier customer/client entertainment and networking event that promotes relationship building.
Designing a fundraising event that is also a productive business development tool for sponsoring companies, thus encouraging the use of marketing, sales, and promotion budgets.
Organizing a committee of key business leaders from both inside and outside the organization to seek sponsorships among their colleagues, vendors and friends.
Striving to make the tournament a first-class event.
If you are interested in learning about sponsorship opportunities for the 2019 Classic, please contact Janet Ursone.